Member Spotlights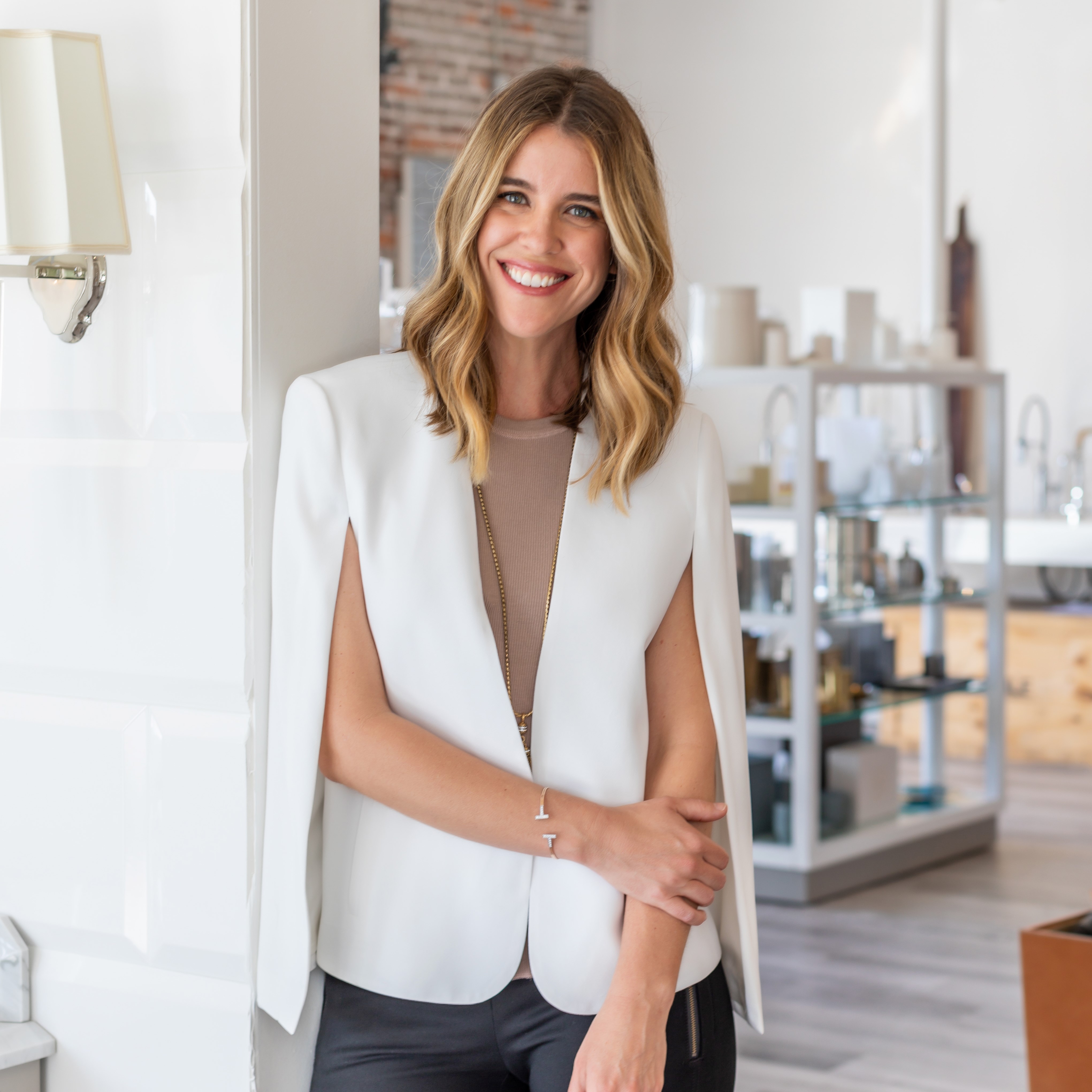 Kelly Boyett Welch, ASID, NCIDQ
Hometown: Kingsland, GA (Coastal South Georgia)
Current City: Jacksonville, FL
Current Job/Position: Senior Project Designer at Catlin Design
Favorite design- or career-related book?
"Cohler on Design", I was fortunate to be a part of the designing process on the projects published in the book and also the liaison between the designer and publisher. What an amazing experience!
How do you spend your free time? Any hobbies?
I love to be on the water, sailing, boating, fishing, camping on the boat, that time of course is scheduled around the Georgia Bulldogs football schedule…haha. Huge football fan! Also, just recently received my captain's license last year for sailing and can't wait to continue to explore the open waters!
How and when did you know you wanted to become an interior designer?
I knew early in life that interior design was my passion. When you build your own Barbie dollhouse with your big sister, including an elevator, furniture, and you use drawer liners for wallpaper, the drive and innate ability was there. It has driven me to a fulfilling career path and has been my platform to the saying "if you love what you do, you will never work a day in your life".
What does the future of interior design look like to you?
Digital design services and new visual communication technology has really opened up a different business approach in design, and with existing firms, it is diversifying their clientele. I think more of this type of service will emerge in our industry. Also, I think the antique market will continue to be a huge resource due to the cost/time of production with custom furniture and also because it offers originality as customization would with new products.
What inspires you creatively? Where do you go to find inspiration?
Traveling and being fully immersed in a culture of a city, country, and its people is how I often feel inspired and where most of my creative moments have developed from.
What led you to pursue your Masters in Interior Design? In your opinion, how has that education impacted your career?
At the time it was important to me to pursue a Master's degree to have another option to fall back on if I ever wanted to teach and pivot to a different direction in design. The particular program I attended encouraged the freedom to think bigger, more of a global design approach, and "big idea" concepts. That thought in itself was a true creative educational luxury; however, I give most of my career success credit to my undergraduate degree first and foremost, because without that, I would not have had the fundamentals and skills to actually create the "big idea".
Earlier in your career, you were an artistic director, developing products for interior design-related companies. What advice would you give to designers wanting to pursue a licensed product line?
Research in product production is key and market research on the brand and end user for the company you are designing for is critical. You have to think beyond any trends because it takes years to develop a product from start to finish. It's not like fashion where the production schedules are quicker. Knowing design technology programs such as 3D Max, Fusion 360, etc. helps for visualization and understanding your product build, but oftentimes this process can be contracted out if there's a time constraint. Have strong hand sketching skills. It's crucial to convey your thoughts and pitch your designs/collections to your company leader and licensee company.
How has being an ASID member helped you throughout your career?
The continuing education requirement and the resources within the ASID community are pertinent to my career. The ASID community embodies community, integrity, growth, and an advocate on the relevance of the interior design industry.
What advice would you share with other designers starting out in our industry?
Start out strong and apply for positions where you would be working under a licensed interior designer to fast track your NCIDQ licensing. Start studying/preparing and take the opportunity to test early for NCIDQ. Your education and knowledge from your degree will be fresh and you will be less susceptible to interference in the practices of individual businesses that may not follow NCIDQ study guidelines.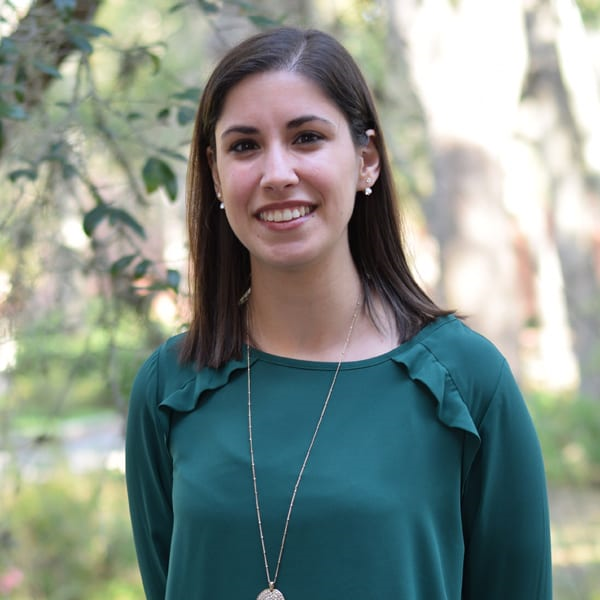 How and when did you know you wanted to become an interior designer?
When I was in middle school, I became dead-set on becoming an architect. I loved that it was a profession that would combine art and science in a final product that was essential to everyday life–our built environment. It was not until I was in my sophomore year of design school that I realized interior design was the profession that I was truly after that better addressed the human-scale. I loved human-centered design and how interior designers also had to carefully apply environmental and behavioral psychology to create spaces that addressed health, safety and welfare.

What does a typical work day look like for you?
As an instructor, the typical work day varies from day-to-day, but the highlight is always working with students in studios, support classes, and one-on-one meetings.

You do a lot of work on color application in the built environment. Tell us more about that work and what excites you most about this field.
Color is something that cannot be removed from how humans interpret spaces. It can influence things like our impressions of a space, what it communicates to us, and the overall legibility of the space. Even the color-blind individual relies on color contrast to 'read' spaces. Color can not only be used as a tool for creating a particular 'atmosphere,' but it can also be utilized as a tool for safety and wayfinding. It is interesting that the appropriateness of color planning strategies can shift from one culture to the next and from one market sector to the next. The experienced healthcare designer might approach color planning differently from the experienced hospitality designer, and I think that highlights how context-driven color application is in the built environment. I hope to see more young professionals entering the field with the confidence to creatively utilize color as a tool to achieve their design objectives.

What inspires you creatively? Where do you go to find inspiration?
Like many designers, I find inspiration in travel, nature, art, and culture. For designs to feel authentic, I believe they cannot ignore local contexts. We only enrich our creative potential by taking the time to explore a project's context and the pulse of the culture.

How has being an ASID member helped you?
ASID has always provided excellent resources that help connect academia with practice. I rely on the resource center to help integrate up-to-date and industry relevant information into classes like "Issues of Professional Practice."

What advice would you share with others getting started in our field?
If you are getting started in the field of interior design, I would advise you to make monthly and yearly goals, but to stay open to new paths as you progress in your journey. Most importantly, find a mentor that you trust as a guide along the way. A great mentor can make all the difference in your journey. As you advance in the field, I hope you plan to also give back and find a young professional and/or student to mentor in return.
---
If there is an ASID Florida North member you would like to nominate, please submit their name, contact info and brief bio to president@fln.asid.org.