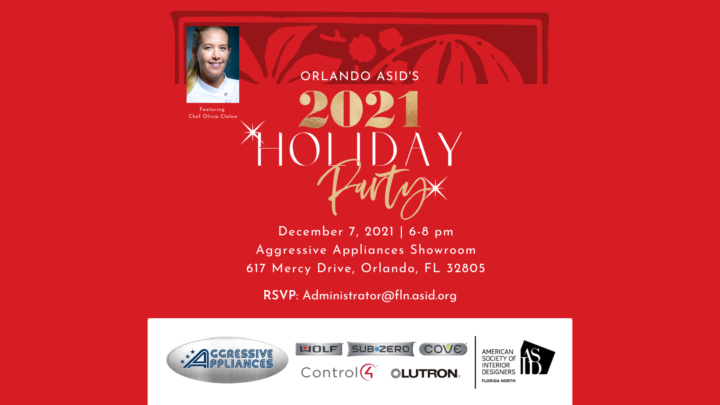 Description
ASID Florida North invites you to join us at our end-of-year holiday parties as we celebrate you, our design community members!
Celebrate the end of the year and catch up with fellow members over food and drinks! This is always a fun event - so don't miss out!
We would love to see you!