Get Involved
Get Involved in Your Local Design Community
Reach out to your local community outreach coordinator.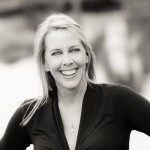 Chair: Constance Riik, Allied ASID
Jacksonville Beach, FL
csr@csrinteriorsinc.com
Committee Member: Janel Asplund, Allied ASID
jaa8604@yahoo.com
Learn more about community outreach opportunities in your area.
Get Involved Nationally
ASID relies on the commitment and dedication of its member volunteers to keep the Society's programs vital to and inform future projects. The following is a current listing of the Society's committees, councils and task forces. For information on leadership opportunities, email chapters@asid.org.
List of Committees, Councils & Task Forces
Chapter Support Team
Emerging Professionals Advisory Council
Ethics Committee
Legislative and Codes Advisory Council
National Examiners Committee
Student Advisory Council