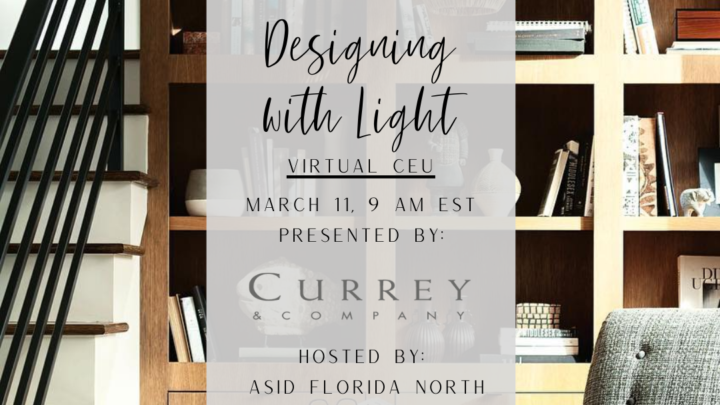 VIRTUAL CEU: Designing with Light
Description
CEU
March 11 @ 9AM
Presented by: Currey & Co.
HOSTED BY: ASID FLORIDA NORTH
Lighting serves a dual purpose in design: function and aesthetics. In this highly visual CEU, you'll learn the three technical functions of lighting – Vision, Safety and Utility – and how to incorporate them into inspiring home and hospitality designs. This "enlightening" session will walk you room by room with advice and examples on how to effectively incorporate ambient, task and accent lighting to create beautiful and functional spaces.
Date: March 11, 2021
Time: 9-10 am
Zoom link to follow.