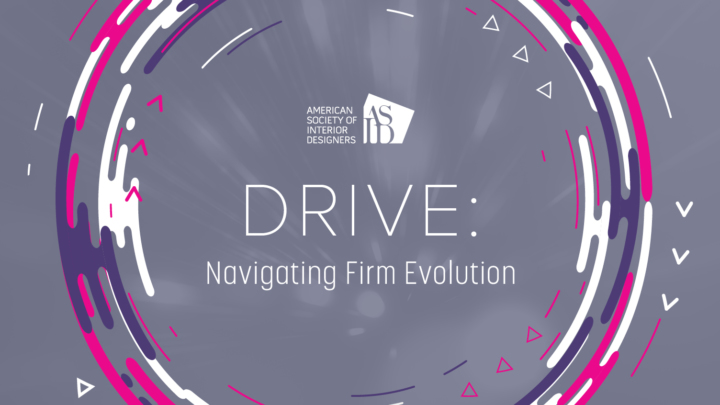 Drive: Navigating Firm Evolution
Description
Discover the Steps to Successful Firm Evolution
Join ASID and Suzan Globus, FASID, LEED AP ID+C, of Greenway Group, one of the leading A&D business management-consulting firms in North America, for Drive: Navigating Firm Evolution, an exploration of the options and challenges associated with firm ownership and evolution. Discover how to lay the groundwork for successful progression through the cycle of growth, success, sustainment, and regeneration.
Like humans, firms have a natural lifecycle of growth, and each facet of the cycle must be developed and nurtured to ensure long-term success. The key to guaranteeing the successful evolution and regeneration of your firm is to make a conscious decision that your firm will live beyond you. You determine and implement the path, process, and criteria to continued success.
Drive is an ideal workshop for firm owners and potential successors thinking about their futures and the future leadership of their firms.
0.3 IDCEC-approved CEU (3 hours) | 3 AIA Learning Units
Suzan Globus, FASID, LEED AP ID+C
Suzan Globus, FASID, LEED AP ID+C
Suzan Globus brings a 360˚ view of the interior design profession to her role as principal with the Greenway Group. Prior to joining Greenway Group, Globus was president and owner of Globus Design Associates, a New York metro-based design firm specializing in library design. She has extensive consulting experience in strategic and marketing planning. A former national chair of ASID and the ASID Foundation, Globus represented the Society in her role as the American ambassador and board member of the International Federation of Interior Architects/Designers (IFI). She was appointed by the Governor of New Jersey to serve as a charter member of the state's Interior Design Examination and Evaluation Committee.